Our goal is to connect families to houses for rent that fit their needs.
1301 Louisville St, Units 47 & 48 Starkville, MS 39759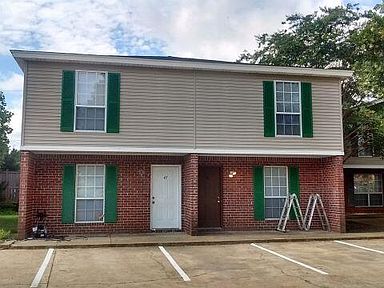 Unit 47:
Rent: $825
Deposit: 1240
This unit is a 2 bedroom 1.5 bathroom unit featuring stainless steel appliances, and granite counter tops. It also includes a fully fenced in back yard!
Unit 48:
Rent: $725
Deposit: $1090
This unit includes 2 bedrooms, and 1.5 bathrooms. It has laminate counter tops and white appliances. It also includes a fully fenced in backyard!
FAQ
What is your security deposit for rental properties?
The security deposit is 1.5 times the monthly rate for rent. For example, a home with rent at $1,000 per month will have a security deposit of $1,500. The security deposit is fully refundable as long as the home is returned in good condition. Exact directions on how to receive the full security deposit back at the end of the lease will be outlined in the rental agreement.
Do you allow pets?
Yes, we allow pets with no weight or breed restrictions with a one time pet fee per animal. Part of the agreement requires pets to be treated in a humane manner including, but not limited to, prohibiting animals from being chained or outside without shelter.
Will you let me out of my lease if the military gives me orders to move?
Of course! We strictly follow Federal Law, 50 U.S.C. App. Section 535, known as the Servicemember Civil Relief Act (SCRA), which provides this right to men and women in the military and their families.